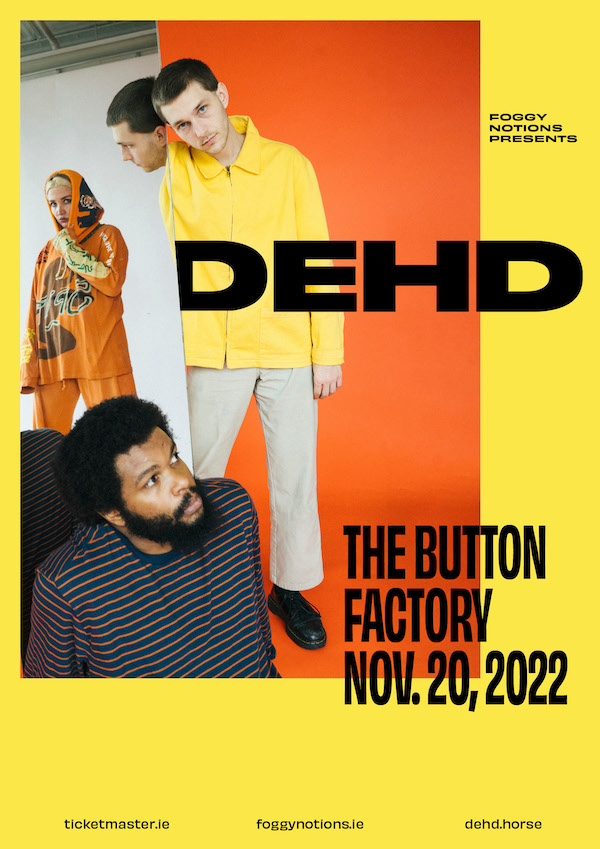 Presented by Foggy Notions
DEHD
The Button Factory
Nov. 20, 2022
7:30 p.m.
All Concerts
---
DEHD
Tickets go on sale now.
Today, Dehd announces Blue Skies, their third full-length and debut record for Fat Possum, and presents its lead single/video, "Bad Love." Additionally, they've announced a slew of UK live dates this spring. Blue Skies, out May 27th, follows Dehd's 2020 breakthrough, Flower of Devotion (designated Best New Music by Pitchfork), and is loaded with the most compelling, compulsive, and expansive songs of their career. Today's "Bad Love" is a surge of self-liberation, with vocalist Emily Kempf leading the charge through an anthem about admitting your faults, seeking forgiveness, and finding a way forward. "I was a bad love / Now I can get some," she offers at the start, "I got a heart full of redemption." The accompanying video was directed by Kempf and co-director, Kevin Veselka.
The rapturous reception of 2020's Flower of Devotion gave Dehd access to more resources — budgets, studios, producers. Rather than seek something new however, they invested in themselves, their process, and their deep belief in what they have always done. They booked the same studio where they recorded Flower of Devotion but tripled their stay, giving themselves time to play with arrangements and delight in a wonderland of drum machines and synthesizers. While continuing to write and record every part of the album themselves, the new relationship with Fat Possum did allow for a few indulgences, namely in the addition of Grammy winning mixing engineer, Craig Silvey (The Rolling Stones, The National, Arcade Fire), and mastering engineer, Heba Kadry (Slowdive, Bjork, Cate Le Bon), ensuring Dehd's vision for "Blue Skies". The result is the band's second consecutive breakthrough: sharper and smarter, with harmonies and rhythms more sophisticated and considered. Blue Skies is still Dehd – just more wild and wonderful than ever before. Another jolt of timely hope, only with twice the power.