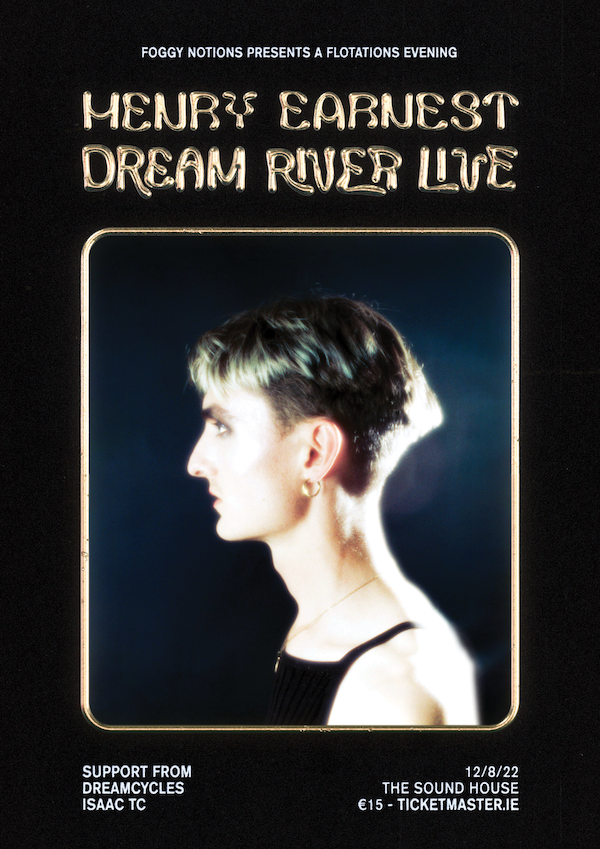 Presented by Foggy Notions
Henry Earnest & Dreamcycles & Isaac TC
Flotations Series @ The Sound House
Aug. 12, 2022
8 p.m.
All Concerts
---
Henry Earnest & Dreamcycles & Isaac TC
Tickets on sale Thursday 14th July at 10:00.
Henry Earnest is a producer and songwriter from Dublin. After releasing 2018's glitch-pop influenced "When You Get Caught Between The Moon & Dublin City" through Soft Boy Records, he spent the following years developing a more intimate and personal artistic approach. This determination, coupled with a move to Lisbon and exposure to the city's thriving experimental art-scene, led to the 7 tracks comprising February's "Dream River". The album sees him honour his long-standing dedication to the emotional catharsis unique to pop-music, while also using it as a means by which to flirt with a larger range of ambient and experimental atmospheres and genres.