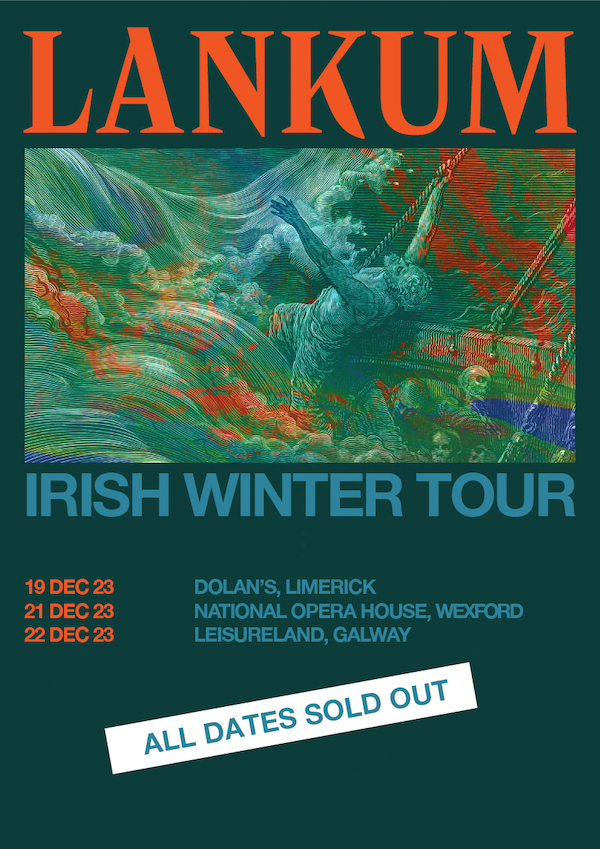 Presented by Foggy Notions
Lankum
Dolan's, Limerick
Dec. 19, 2023
8 p.m.
All Concerts
---
Lankum
SOLD OUT.
"This May Be Modern Folk Music's own OK Computer" MOJO - ALBUM OF THE MONTH
"Whether their embrace of influences from across the musical spectrum, the way they combine both traditional and progressive instincts, or even the way their albums cross from covers to self-penned songs with such ease, Lankum are at their best when they operate across the thresholds." The Quietus
False Lankum follows their 2019 breakthrough album The Livelong Day, which paved the way for critical and commercial success, earning them that year's RTE Choice Music Prize (the Irish equivalent of the Album of the Year Grammy) and the #8 spot on NPR Music's Best Albums of the Year list. Drawing on traditional folk songs, Lankum put their own dark, distinctive mark onto each, leaning into heavy drones and sonic distortion that imparts new intensity and beauty into each track. This record sees the band cement their breakout from the folk genre, creating bold, contemporary music that may be fashioned from traditional elements but is firmly new, sitting comfortably alongside Rough Trade labelmates like black midi and Gilla Band. False Lankum also features two original tracks, 'Netta Perseus' and 'The Turn', both penned by the group's Daragh Lynch.