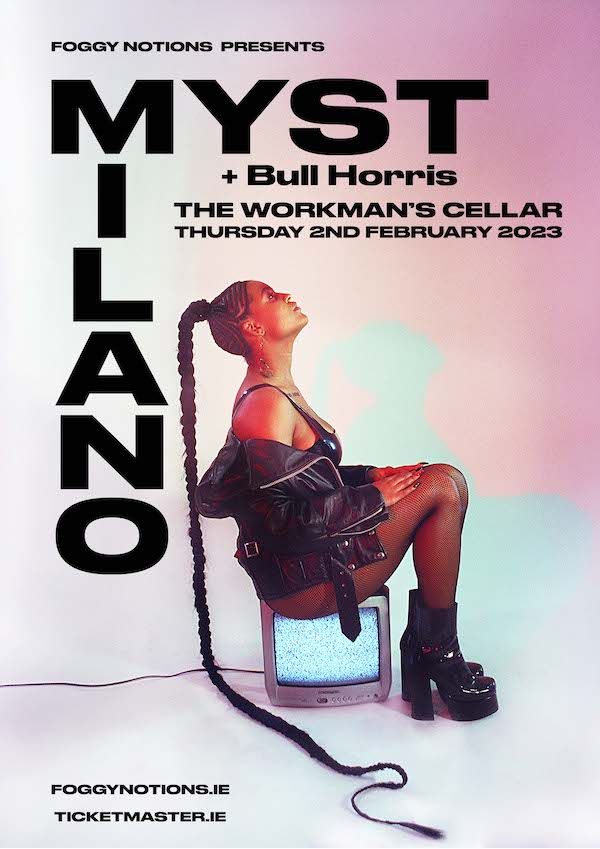 Presented by Foggy Notions
Myst Milano & Bull Horris
The Workman's Cellar
Feb. 2, 2023
8:30 p.m.
All Concerts
---
Myst Milano & Bull Horris
We are proud to present the irish debut of Myst Milano.
Myst Milano is a multidisciplinary artist and community advocate bestknown for being an active DJ, performer and musician in the Toronto nightlife and ballroom (vogue) scenes, and a news source during the 2020 George Floyd protests via online platform Club Quarantine. Their debut album "Shapeshyfter" showcased their dynamism and range as a rapper and producer, including 11 songs from different genres and an exploration of themes varying from love & sexuality to dissatisfaction, police brutality and discomfort. Whether DJing a rave, MCing a bashment or performing at a punk show in a garage, Myst is able to float between scenes, concepts and expressions with "stunning aplomb" [Bandcamp Daily, 2021]. Myst has shared stages with Lizzo, Tinashe, Kim Petras,Thundercat, Chino Amobi, LSDXOXO and more.