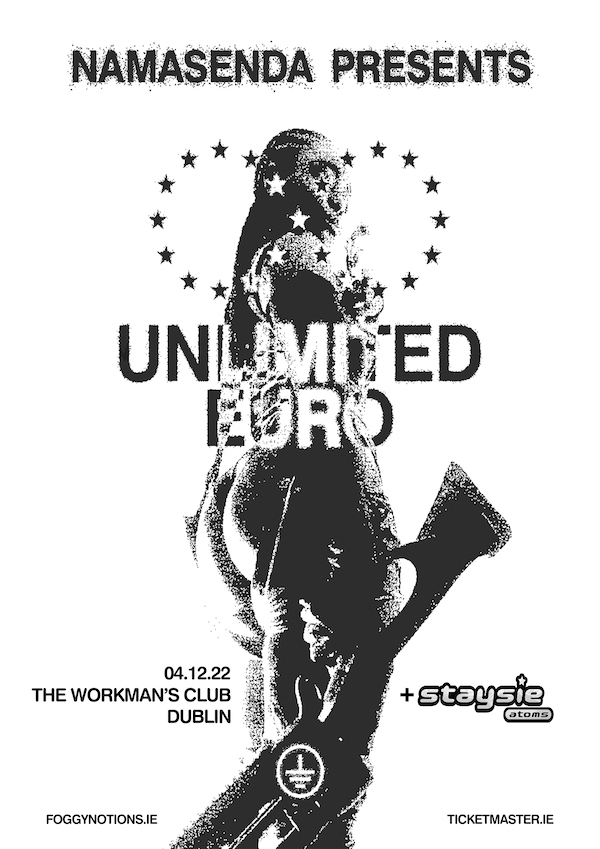 Presented by Foggy Notions
Namasenda & Staysie Atoms
The Workman's Club
Dec. 4, 2022
8 p.m.
All Concerts
---
Namasenda & Staysie Atoms
Tickets on sale now for the Irish debut of PC Music's Namasenda & Special Guest Staysie Atoms.
On her debut 'Unlimited Ammo' mixtape, we find Stockholm's Namasenda in her true form: guns loaded, euphoric, unstoppable. Twisting and turning at breakneck speed over 30 minutes, the mixtape features a host of collaborators including La Zowi, Hannah Diamond, Mowalola, Oklou and Joey Labeija, as well as production from Dylan Brady of 100 Gecs and PC Music label head A. G. Cook. Prior to signing with the pop powerhouse, Namasenda built a name for herself in the online underground with her 'hot_babe_93' EP and cult hit single 'Donuts'. Since then, singles '24/7', 'Dare' and 'Wanted' have further established her as a key name in the hyperpop explosion of recent years. Alongside genre-shaping producers like A. G. Cook and Dylan Brady (100 Gecs), Namasenda breathes new life into the scene, pulling in references from hip hop, trap and euphoric hardcore.
In addition to performing at the finest virtual parties throughout the pandemic year, including Appleville (alongside Charli XCX, 100 gecs, Dorian Electra), A. G. Cook's 7G launch party (with Hannah Diamond, SOPHIE and more) and Club Quarantine with Sega Bodega, Namasenda's most debuted her live show at London's Boiler Room Festival, Pitchfork Festival, two knockout shows supporting Hannah Diamond at London's Fire and she's already booked for festivals like Primavera Sound, Les Nuits, The Great Escape, Plissken & O / DAY Festival.
This fall will mark the first Namasenda headline tour through Europe & UK.
Unlimited Euro will bring the euphoria to a city near you.
Staysie Atoms - "bright, sometimes pitched up, sometimes chopped-and-screwed, sometimes bitcrushed, reimaginings of underground Memphis rap ... " - Pitchfork