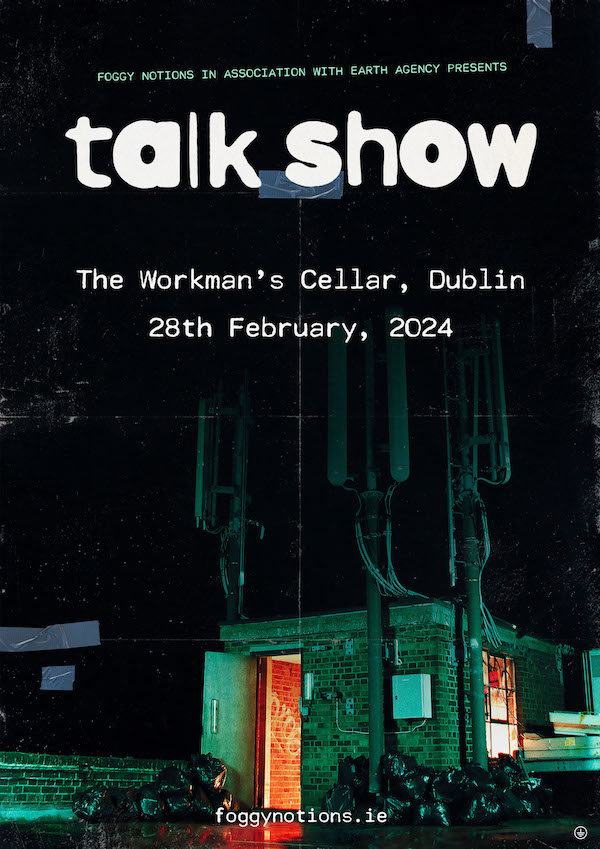 Presented by Foggy Notions
Talk Show
The Workman's Cellar
Feb. 28, 2024
8 p.m.
All Concerts
---
Talk Show
Tickets on sale now for the Irish Debut of Talk Show
Hailed as one of the UK's most exciting new bands, South London four piece Talk Show first emerged in 2017 with a series of critically acclaimed singles and raucous live shows. The band's internationally lauded debut EP, These People, arrived in March of 2020, and by the time the pandemic had subsided enough for them to properly tour the collection, the group had already begun to move on creatively, trading in the brash post-punk of their early work for a ferocious, guitar-driven vision of dance music that would help earn them festival slots everywhere from Pitchfork Avant-Garde to Sonic Wave in addition to a four-star review from the NME for their 2022 follow-up EP, Touch The Ground.
Effigy, Talk Show's long-awaited full length debut, offers up a bold and exhilarating showcase for the band's dramatic evolution, drawing on everything from The Chemical Brothers and The Prodigy to Nine Inch Nails and KLF as it taps into a raw, primal sound at the intersection of techno, electronic, industrial, and rock music. The songs are dark and gritty, fueled by blistering guitars and explosive drums, and frontman Harrison Swann's vocals are nothing short of hypnotic, leaning on repetition and restraint to reach for transcendence in the midst of swirling sonic chaos. The result is an immersive, multi-sensory experience, one that conjures up a dark, sweaty warehouse packed with moving bodies all radiating heat and desire, anxiety and release, ecstasy and desperation.
"One of the most exciting bands about" - Jack Saunders, BBC Radio 1
"Intense dance-inspired ferocity" - The Guardian
"A force of nature" - The Independent
"Here, clearly, is a band who are unafraid to try something different." - NME