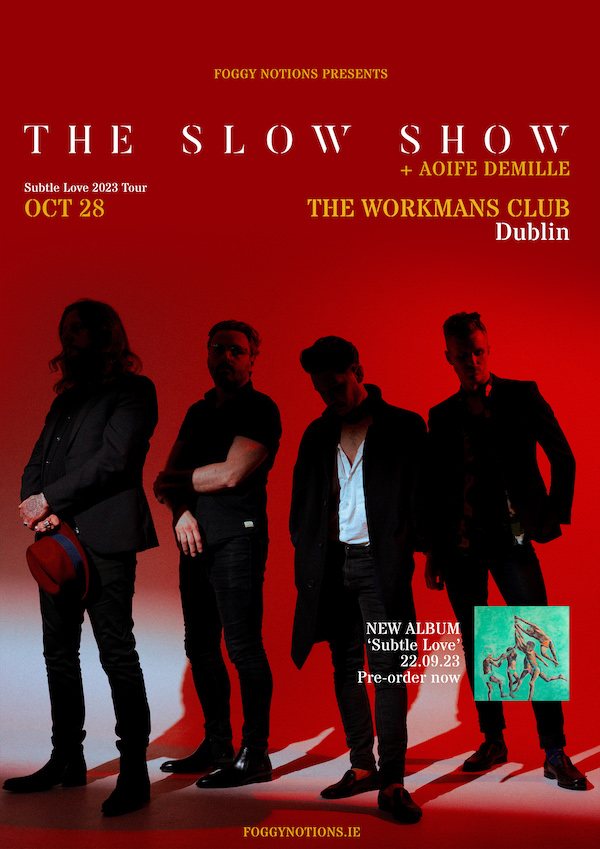 Presented by Foggy Notions
The Slow Show & Aoife DeMille
The Workman's Club
Oct. 28, 2023
8 p.m.
All Concerts
---
The Slow Show & Aoife DeMille
Please note venue upgraded to Workman's Club due to demand. Tickets on sale now.
The Slow Show, Rob Goodwin, Fred Kindt, Joel Byrne-McCullough and Chris Hough have announced they will return to the road and will embark on a European and UK tour in September and October 2023. The tour follows extensive touring in the Summer of 2022–a combination of live shows and supporting the alternative-rock legends PIXIES. The headline 2023 tour dates will see the 4-piece musical collective who formed in Manchester play 24 shows in nine countries over a month beginning in Porto and ending at London's awe-inspiring Union Chapel.